COMING IN 2023
Golf is a sport built on stories. These stories bind us to the game, to the places we play, and to the people we play with—and every new round is an opportunity to write a new chapter.
While shaping this course out of the fine sand that makes up its foundation, we realized there's something special here. As you follow the path through old-growth oaks and pines and across wide-open hills, you'll see the traces of the stories of this course all around you; the walls of a stone house atop a hill, the reclaimed railroad ties that face the bunker complexes, the oak that's seen a hundred years pass upon this land.
This isn't a lengthy course, with total distance ranging from as many as 1,044 yards, to as little as 463. But with every hole, and every massive green, you'll discover some little anecdote that will stay with you long after you've finished your round.
There are many memories to be made here, and we can't wait for you to come experience it for yourself — and create a story of your own.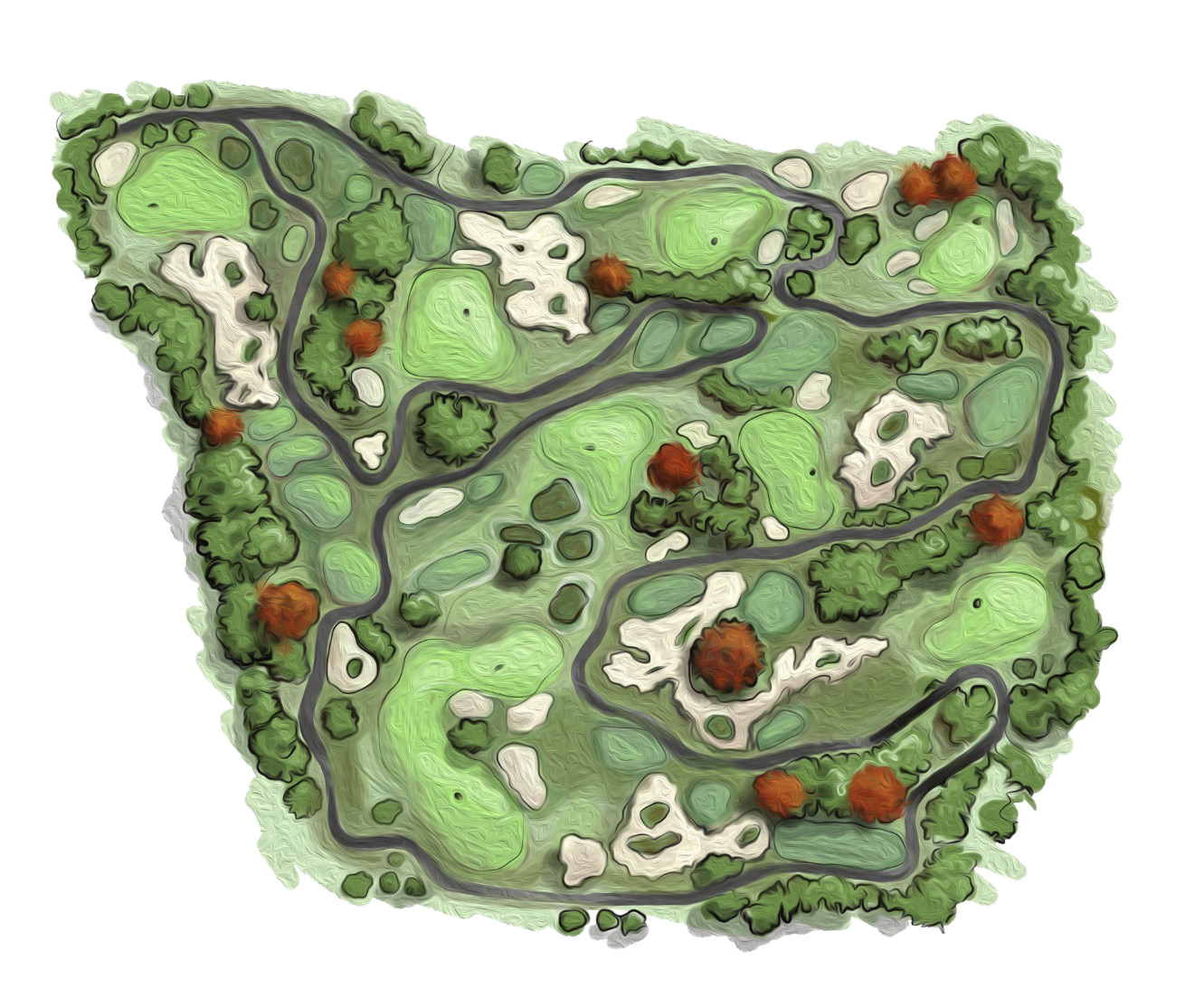 Distances, ratings and slopes:
| Tee | Yards |
| --- | --- |
| Back | 1,044 |
| Middle | 867 |
| Front | 694 |
| Kids | 463 |